Keeping Your Business Looking Its Best
When it comes to running a successful retail business, appearance matters. Customers are more likely to visit a store that looks clean and well-maintained than one that is dirty and unkempt. This is where retail sweeping comes in. By keeping your store's exterior looking its best, you can create a positive first impression that will encourage more customers to come through your doors. Here we will explore the benefits of retail sweeping and how More Clean of Texas can help you keep your business looking its best.
What is Retail Sweeping?
Retail sweeping is a service that involves cleaning the exterior of a retail store, including the parking lot, sidewalks, and other surrounding areas. The purpose of this service is to remove dirt, debris, and other types of litter from these areas, making them look clean and presentable.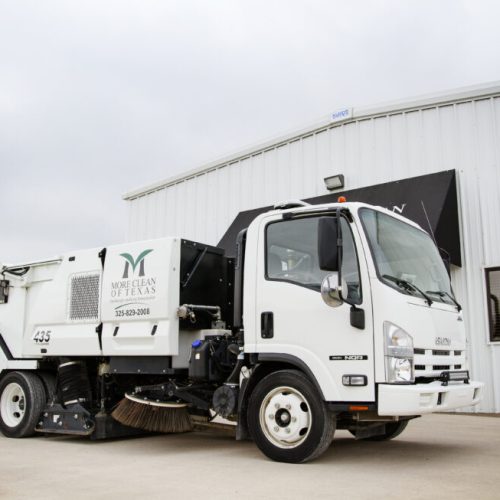 The Benefits of Retail Sweeping
There are many benefits to using a retail sweeping service for your business. Here are just a few:
Improved Appearance
The most obvious benefit of retail sweeping is that it improves the appearance of your store. When customers approach your store, they will be greeted by a clean and well-maintained exterior, which will make them more likely to visit your store and spend money.
Enhanced Safety
In addition to improving the appearance of your store, retail sweeping can also enhance safety. Removing debris and litter from your parking lot and sidewalks can help prevent slips, trips, and falls, which can lead to injuries and lawsuits.
Compliance with Regulations
Many cities and municipalities have regulations regarding the maintenance of commercial properties. By using a retail sweeping service, you can ensure that you are in compliance with these regulations and avoid fines and penalties.
Increased Property Value
Retail sweeping can increase the value of your property. A well-maintained exterior can make your property more attractive to potential buyers or tenants, which can help you get a better price when you are selling or leasing your property.
Why Choose More Clean of Texas?
If you are looking for a reliable and professional retail sweeping service, More Clean of Texas is the company to choose. Here are just a few reasons why:
Experience
More Clean of Texas has been providing retail sweeping services for over 25 years. During that time, we have built a reputation for excellence and professionalism, and we have the experience and expertise to handle any retail sweeping job, no matter how big or small.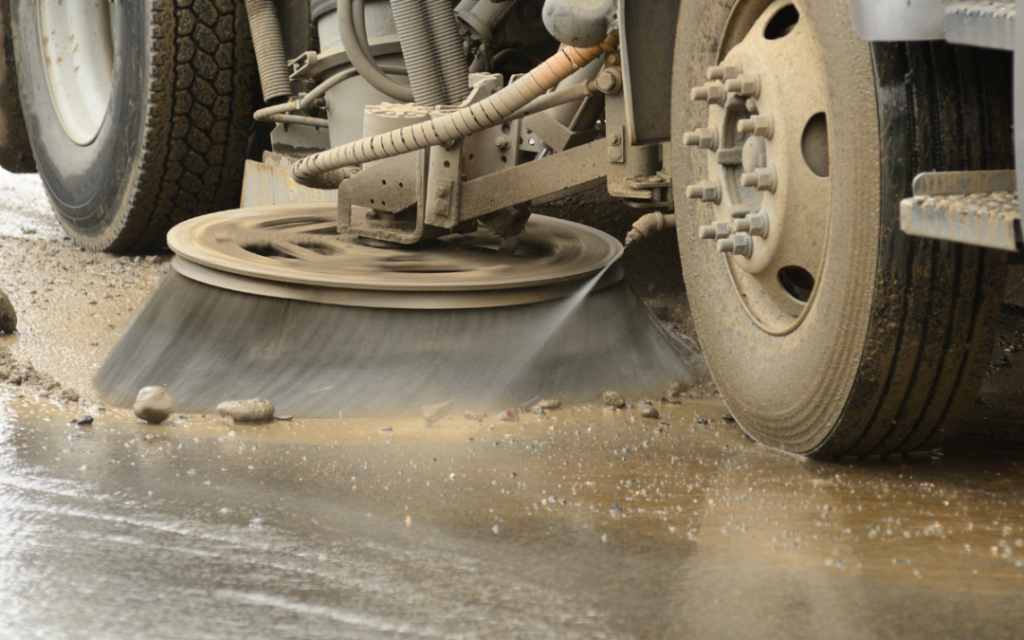 Why Choose More Clean of Texas for Milling Sweeping?
At More Clean of Texas, we're committed to providing the highest quality milling sweeping services to our customers. Here are just a few reasons to choose us for your next milling sweeping project:
Experience: Our team of trained professionals have years of experience in the milling sweeping industry. We have the knowledge, skills, and equipment to get the job done right, every time.

Customized Solutions: We understand that every property is unique, which is why we work with you to create a customized cleaning plan that meets your specific needs and budget.

State-of-the-Art Equipment: We use only the latest and most advanced equipment to ensure a thorough and effective cleaning of your property.

Customer Satisfaction: We're committed to your satisfaction, which is why we offer
Municipal Sweeping
Municipal sweeping services keep paved commercial and residential streets clean. As your city's roads are driven over, the collection of dirt, sand, and salt from tires is deposited on your roadways.
Parking Lot Sweeping
The asphalt and concrete surfaces in your parking lot or parking garage represent a significant investment, so it makes sense to keep them clean.
Construction Sweeping
Construction work can get dirty. More Clean of Texas' construction clean up services will assist by making the space, surrounding roads, and parking lots or garages safe.
Milling Sweeping
Our milling sweeping services help to ensure that your pavement is ready for the next phase of construction, whether that's paving, repaving, or resurfacing.
Residential Sweeping
Residential sweeping services keep paved residential streets clean. Regular sweeping ensures that your neighborhood or HOA has maximum curb appeal.
Retail Sweeping
The asphalt and concrete surfaces in your retail parking areas are your customer's first impression of your business. Make sure you are making the very best first impression.
Industrial Sweeping
The paved surfaces found throughout industrial facilities typically require routine sweeping services to minimize fugitive dust and negative environmental impact on the surrounding community.
Specialty Sweeping
Whatever your specialized sweeping requirements, More Clean of Texas can develop a sweeping plan to meet your specifications and exceed your expectations. Our experts can handle almost any sweeping request.
Pre-Paving Sweeping
Our pre-paving sweeping services help to ensure that your project is a success by providing a clean and debris-free surface for your new pavement. Our professionals have the equipment and experience to handle pre-paving sweeping projects.
Our amazing sales team will be happy to assist you in your quote request.
Thriving for Quality through Participation...